Our Favorite Chefs 'Stirring Up The Pot' In The Culinary World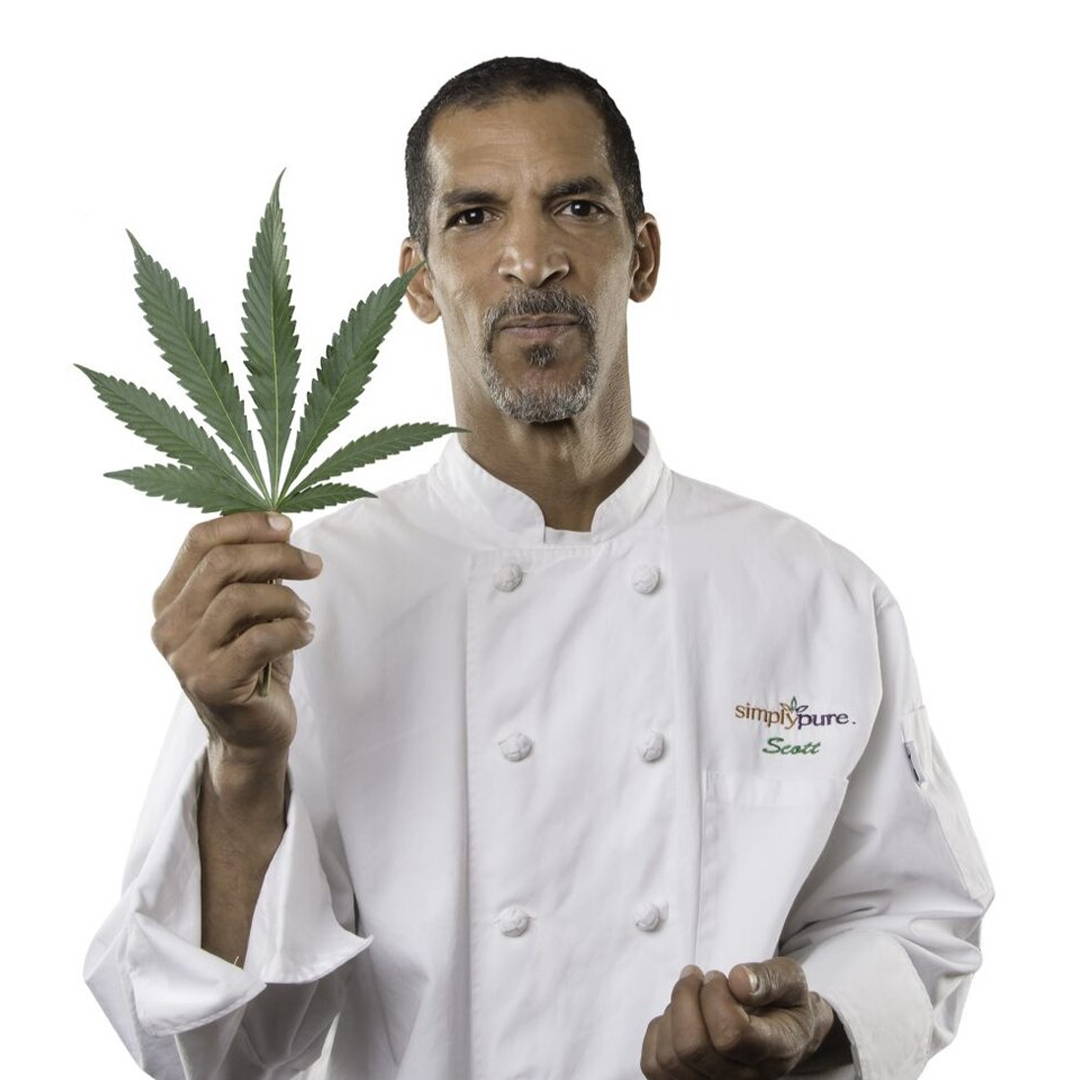 Marijuana is slowly being introduced to a number of different industries across the country. Perhaps the most exciting relationship to watch blossom is cannabis and the culinary world. For years we've known about pot brownies, but just how far can you go with edibles? All around the United States chefs are breaking stigmas and whipping up an insane variety of THC and CBD-infused dishes. Today we'll be discussing some of our favorite standout chefs in the cannabis cooking industry.

Andrea Drummer (Los Angeles, CA)
Our first pick is renowned by many critics as the top chef in the edible game, LA chef, Andrea Drummer. Spending her life in California, Drummer had always been in tune with the idea of medical marijuana and how its applications have spread to beyond just smoking it. She's grown to compete on the Netflix series 'Cooking on High" and has established herself in California as a private chef who creates mouthwatering meals infused with cannabis for prescriptive clients.
Megon Dee-Cave (Portland, OR)

Next on the list is the Baltimore born single mother turned Portland's queen of edibles, Megon Dee-Cave. After owning and operating a bakery in Baltimore, Dee-Cave noticed a high demand for weed with very little variety. After relocating to Portland, she began crafting vegan, hemp-derived CBD edibles and making a name for herself in the Northwestern edible market.
Scott Durrah (Denver, CO)

There aren't too many people familiar with the cannabis industry in Colorado that won't recognize the name Scott Durrah. A candidate for city council in Denver, and known for opening the first black-owned dispensary, Durrah has also made a name for himself as a chef and edible connoisseur. Making delicious arrangements of goods at his business, Simply Pure, also located in Denver. The chef has owned and operated a number of restaurants in his day, but holds his dispensary near and dear to his heart.
Matt Stockard (Los Angeles, CA)

Matt Stockard is known for being one of LA's best private chefs for people with a need for weed. Starting his career off at a restaurant in Oklahoma, the chef moved to California and now boasts two different collections of THC and CBD infused cooking oils and sauces called GanjaEats and CBDDailyEats. Matt continues to battle the stigma against weed in the food world, particularly for African-American chefs. There's still a lot of work to be done in the industry when it comes to making sure all chefs get equal opportunity to make a name for themselves and Stockard is on the front lines.
Mindy Segal, (Chicago, IL)

Mindy Segal is known for more than just her skills as an award-winning pastry chef. She has her own restaurant in Chicago and is renowned for her sweet-treats. She recently received an exciting invitation to work with Illinois' largest cannabis cultivator in creating an arrangement of high end THC-infused sweets and desserts. After a career peppered with awards, she's turned to revolutionizing the world of edibles.
Christopher Sayegh (Los Angeles, CA)

Next on the list is the Christopher Sayegh. A young chef from California who studied molecular biology in college before developing a passion for exquisite micro-dosed meals and established his own business "The Herbal Chef". Specializing in catering and private dinner parties, Chris and his team work to create gourmet edibles and his work has become globally recognized. He is one of the youngest to have accomplished what he has.
Coreen Carroll (San Francisco, CA)

Culinary student turned butcher turned "Madame Munchie", Coreen Carroll is a High Times NorCal Cannabis Cup award-winner known for her signature colorful cannabis infused macarons. Working primarily in San Francisco, the chef has since launched what she calls "The Cannaisseur Series." These are a series of privately hosted brunches and dinners that incorporate smokable marijuana with predominantly non-infused dishes to create a unique experience for diners.
Miguel Trinidad (New York City, New York)

Next we take things to the heart of New York City with Dominican-American chef, Miguel Trinidad. Starting off as a delivery boy, Trinidad soon moved his way up in the ranks of restaurants and moved on to become an executive chef and is known for his affinity for Filipino food through his wife. Today, he is known for his company, 99th Floor, who call in only the best of the best for their exclusive parties that boast a menu of delicious meals infused with top shelf strains of marijuana.
---