Top Shelf Picks: The Favorite Strains Of Our Favorite Rappers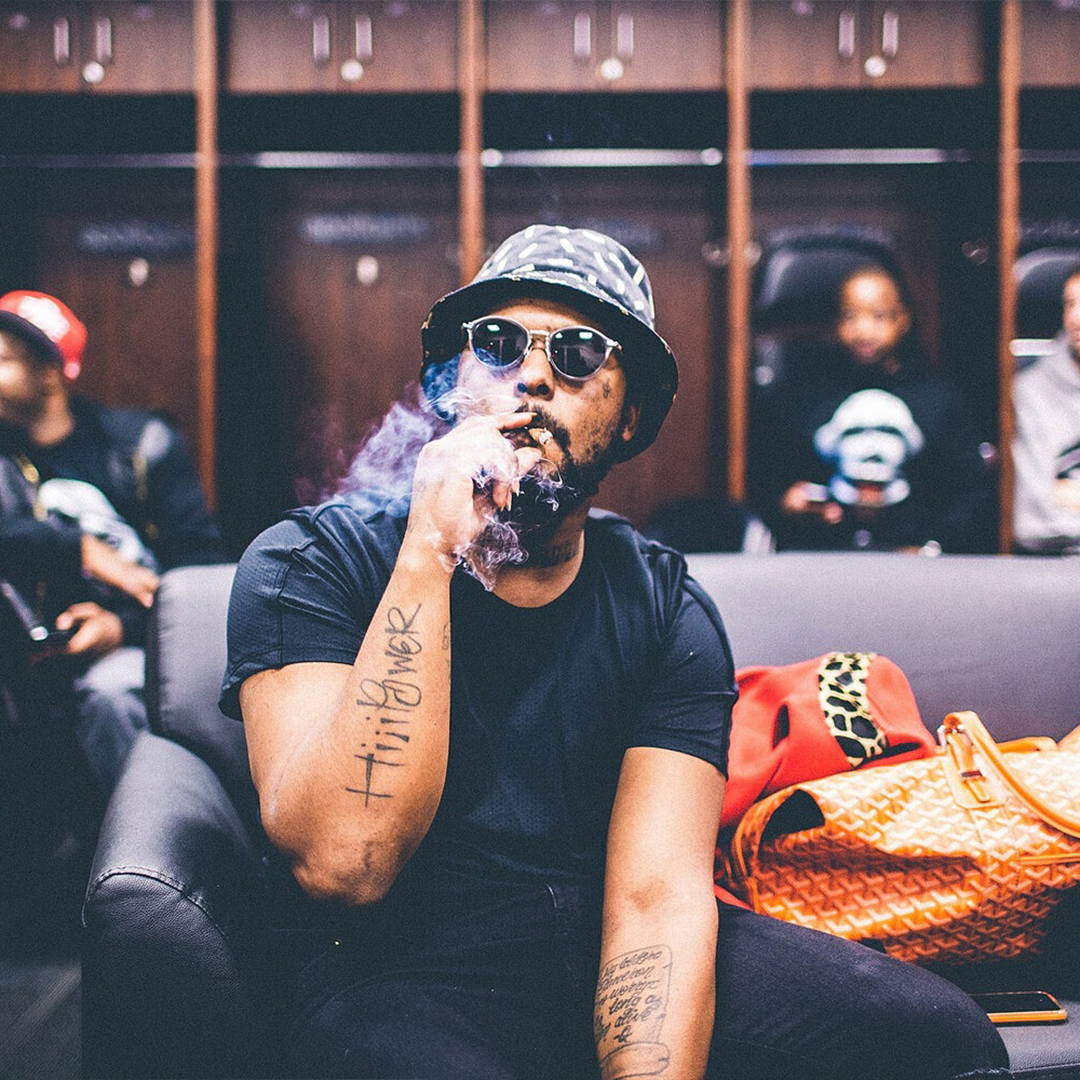 The world of weed is as extensive and diverse as the world of hip-hop. Hundreds of new strains are developed each year and for decades people have attempted to fuse their favorite strains together to create their own personal blend. All in all, strain matters. There are a lot of factors that go into picking your passion. This week, we've looked into some of our favorite rappers and what strains they love to puff the most.

Hailing from sunny California, is the "King of Weed," Schoolboy Q. The rapper's home state is most accommodating when it comes to providing a high quality variety of strains to select. Schoolboy dropped a verse, or two, in regards to his love for "OG Kush". Although, his standalone strain, "Soul Assassin OG," with it's citrusy aromas is a surefire knockout when it comes to clearing your headspace.
Next on our list is the suavest in the room, Ty Dolla $ign. Ty is known for having that immaculate rasp in his voice when he sings; perhaps we can thank his affiliation with weed for his unique sound. Admittedly, Ty burns through almost an ounce every day or two. Recently, he has taken a liking to a strain that tests up to 20% THC called, "King Louis XIII OG Kush", a spicy-sweet aroma known to help with insomnia, which explains why Ty always seems too sleepy.
Of course we have to add Harlem-rapper and Cinematic signee, Smoke DZA. According to Dza, "OG Kush" is the wave when it comes to top tier bud, DZA boasts that it's the most potent strain he's come across. While it can help with minor health problems such as migraines and ADHD, DZA has explained that plainly put, he just loves it.
Famed Def Squad emcee and Newark native, Redman, has always been known to spark one up. Redman tends to stick to sativa-dominants because it's always good to stay on your toes in the big city. "Blue Dream," a hybrid between "Haze" and "Blueberry" genetics seems to be Redman's favorite go to strain.
Since the early 2000's Tunechi has been known extensively for his smoking habits. We've always wondered what the famed New Orleans emcee is smoking on? There have been several occasions that the rapper's made a shoutout to "Grape Kush", a hybrid coined by DJ Short. "Grape Kush" has a lot of different characteristics but most notably euphoric head effects and productive energy.
Shout out Atlanta's own emcee Killer Mike! Known for his political activism and his work as one half of the rap duo Run The Jewels alongside Brooklyn's El-P. While Mike continues to give valuable insight into the world of politics, he's also an avid weed smoker and advocates for legalization. Depending on the country he's in, Killer Mike is known to either toke up on "Jack Herer" in Canada (sativa-dominant strain) or he'll kick back in Atlanta with his hometown favorite, "Sour Diesel."

---