iSmoke: Top 5 Must-Have Apps For Weed Lovers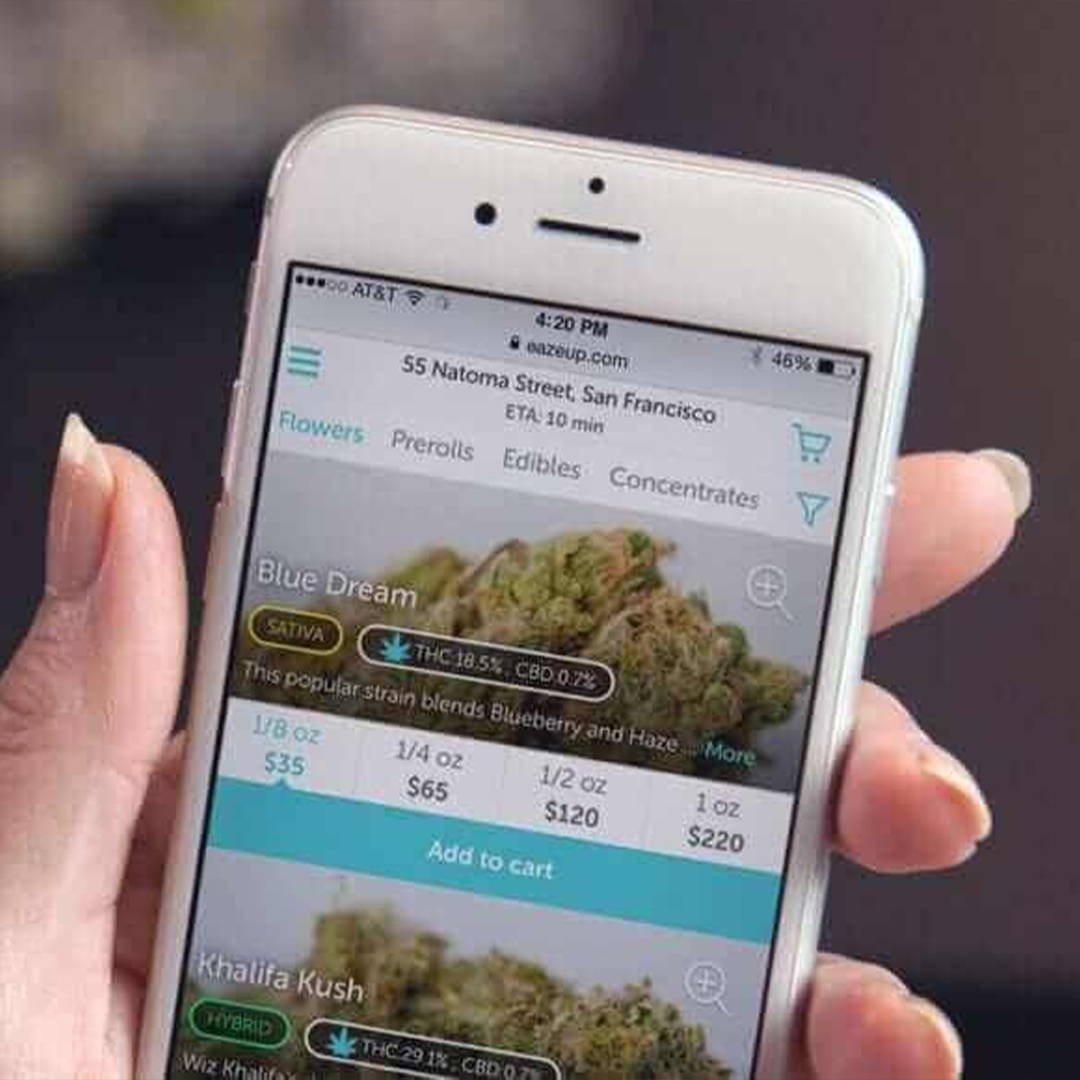 Technology is more advanced now than ever, and smartphones have integrated themselves into the everyday lives of human beings at an unprecedented high. Here are the five apps every stoner should have on their phone.

LeaflyLeafly
is an all-purpose smoker's app that provides insightful reviews and details about pretty much any strain or form of marijuana you can think of. In addition to providing nothing short of a weed encyclopedia, Leafly also keeps you up to date on all the latest cannabis news.

Weedmaps
Depending on where you are in the US, Weedmaps is essentially Uber Eats for your buds. The app provides a map that shows you where all your nearby dispensaries are, and provides photos and menus for prices.

Wiz Khalifa's
WeedfarmThere have been a number of weed-themed games that have surfaced in smartphone stores, our personal favorite is Wiz Khalifa's build-your-own weed farm. Starting from the ground up, you cultivate and harvest your own buds to create an empire the world-famous Pittsburgh pothead would be proud of.

Tokr
An innovative app that demonstrates a promising future for man's relationship with weed. Tokr is a cannabis care and wellness app that provides personalized info on self-care methods. It offers additional information on brands and products to help with issues relating to anything from sleep to exercise to sex.

High There!
Essentially a tokers Tinder, this app serves as a social network for stoners to meet friends, enthusiasts, and potentially anybody who likes to smoke weed in a way fashioned very similarly to most dating apps.

---