The 2020 Election is Right Around The Corner...
Here's What That Means For Weed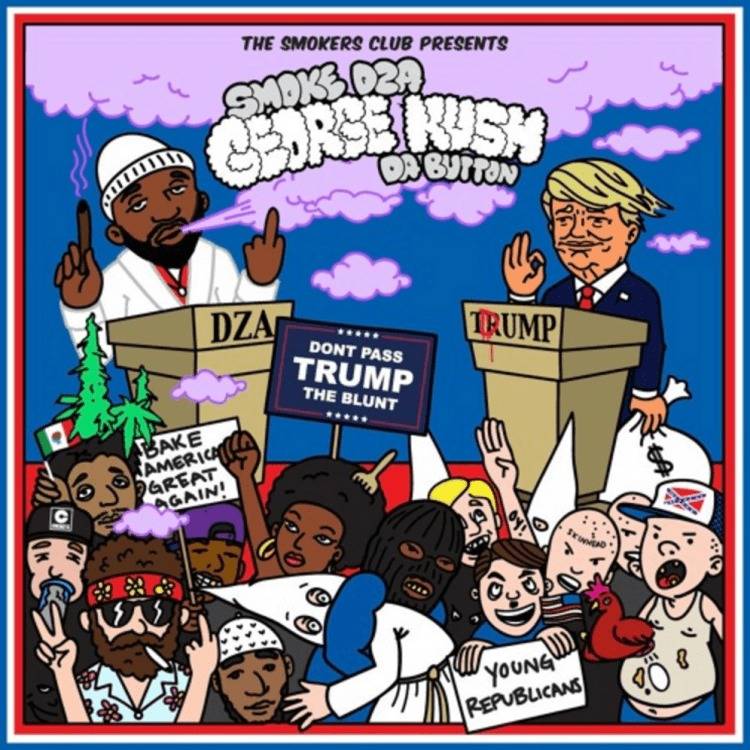 As we know, the 2020 election is right around the corner and the day draws nearer and nearer it's important that we're all making informed decisions when it comes to who we cast our vote for. While there are dozens of policies that are incredibly important to our climate, our economy, America's marginalized groups, healthcare and so on, I'm sure many of us are also quite curious about where our candidates stand on marijuana.
As the cannabis industry continues to grow, having support from our executive branch is going to be critical to the maintenance and development of so many businesses across the country. Regardless, things are looking pretty promising, as nearly all of our 2020 Democratic candidates will push for legalization if they manage to beat Donald Trump - who we are still never, ever passing the blunt to.

Bernie Sanders, Elizabeth Warren, Pete Buttigieg, Andrew Yang, Tulsi Gabbard and more names you might recognize are all Democratic candidates who intend on, in some form or another, legalizing our favorite little plant. Many candidates, Sanders in particular, are big believers in social justice reform and intend on using new cannabis laws to help slowly put an end to the mass incarceration of nonviolent drug offenders, particularly those of color, who are targeted at an astoundingly higher rate. Andrew Yang holds a similar stance, and as a businessman and entrepreneur he emphasizes that the legalization of marijuana would result in billions of dollars in new revenue for cannabis businesses across the country.
All in all, unless Trump manages to reign victorious in this next election, we're likely looking at some major reform in policy when it comes to marijuana. That is, unless former New York Mayor Michael Bloomberg, who seems to be the only 2020 candidate that remains skeptical of the new industry, is elected. Hopefully all those New York City kids that Mike had trudging to school in a foot of snow will remember those grueling early morning expeditions when they turn up at the ballots to vote. Here at The Smokers Club, we're very excited to see what's to come for the weed industry after the election, and even more excited to see Trump get his ass kicked - fingers crossed!